Employee Spotlight – Adam Francisco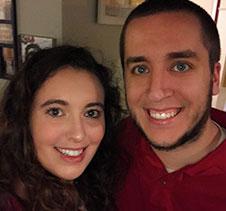 Adam Francisco is a Senior Auditor at Bradshaw, Gordon & Clinkscales, LLC. He joined the firm in 2015 and has several years of experience in the accounting industry. Adam specializes in audits, reviews and compilations for manufacturing clients, construction contractors and governmental entities.
Adam graduated from Syracuse University in 2012 with a Bachelor of Science degree in Economics with a minor in Accounting. He has recently passed the CPA exam and is awaiting licensure from the state board.
He is a proud new parent to his son, Calvin, and enjoys hiking with his two dogs.
Please take a minute and connect with Adam on LinkedIn or send him an email! He would enjoy hearing from you!