Employee Spotlight – Kimberly Blume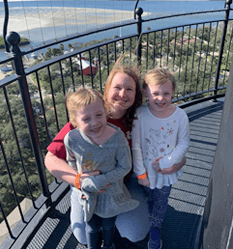 Kimberly Blume is a Senior Tax Accountant at Bradshaw, Gordon & Clinkscales, LLC. She has been with the firm for over 4 years and specializes in tax preparation and planning for individuals, businesses and not-for-profit organizations.
Kim graduated from the University of South Carolina with a Bachelor of Science in Business Administration with an emphasis in Accounting.
She enjoys spending time with her family and visiting lighthouses throughout the Southeast.
Please take a minute and connect with Kim! She would enjoy hearing from you!