Employee Spotlight – Lori Hall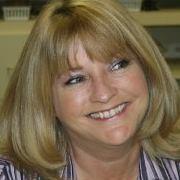 "Today is a good day to have a good day."
Lori Hall is an Administrative Assistant at Bradshaw, Gordon & Clinkscales, LLC. She has been with the firm for 12 years and specializes in project tracking, time and expense reconciliation, database maintenance and other administrative responsibilities.
She studied at Furman University for a degree in Music Education and was part of the Furman Concert Choir and Furman Singers during her college years.
Lori enjoys home projects, rehabbing old stuff and spending time with her precious grandbabies.
Please take a minute and connect with Lori! She would enjoy hearing from you!