Employee Spotlight – Madeleine Gray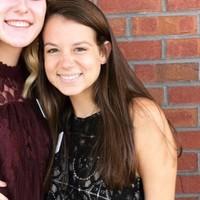 Madeleine Gray is on the tax staff at Bradshaw, Gordon & Clinkscales, LLC. She has been with the firm since 2018. She served two tax seasons as an Intern and was then hired full-time in January 2020.
She graduated from Clemson University in 2018 with a Bachelor's Degree in Accounting. And, she just finished a Master's Degree in Accounting from the University of Scranton.
Madeleine enjoys swimming and traveling to the beach.
Please take a minute and connect with Madeleine! She would enjoy hearing from you!