Employee Spotlight – Raul Cardona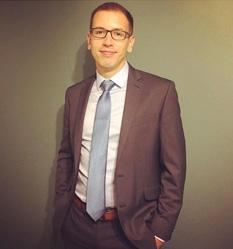 "Never let your memories be greater than your dreams." – Douglas Ivester

Raul Cardona is a Staff Tax Accountant at Bradshaw, Gordon & Clinkscales, LLC. He has been with the firm for 2 years and enjoys working with real estate companies and non-profit organizations.
Raul graduated from USC Upstate with a Bachelor of Science in Business Administration and is expected to complete his Masters of Accountancy program at Gardner-Webb in December 2019.
He enjoys soccer, hiking and traveling back home to see his family in Colombia.
Please take a minute and connect with Raul! He would enjoy hearing from you!